Glen Ridge New Jersey was ranked as the 38th best place to live by New Jersey Magazine in 2010. These few years later it is still a wonderful place to live and bring up a family.
It may be a great place to live, but you and your dwelling have to deal with the extreme New Jersey weather day after day. The summers are hot and humid, and the winters are cold and wet. Often times, there can be a 40 degree swing from one day to the next.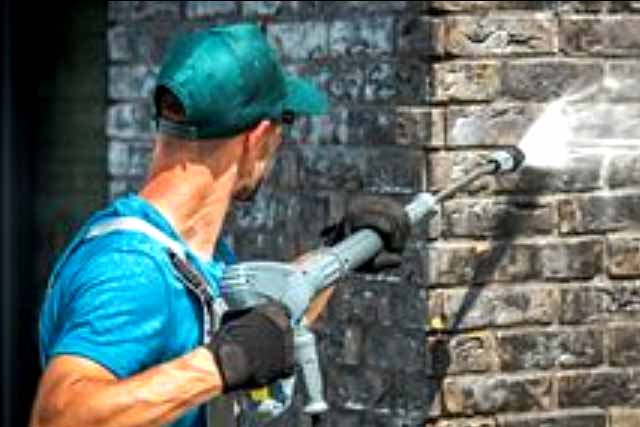 While you can go inside to keep comfortable, your house, deck, sidewalk, driveway and fences are not that lucky. The constant barrage of sun, snow, rain and wind can make all of these things filthy and weather beaten. Even though they are structurally fine, they look old and run down, which also affects the value of you estate. Let's face it; we live in a very "visual" world. If something looks rundown, what someone thinks it's worth, drops.
Over a short amount of time mold and mildew can develop and grow in the dirty environment. Power washing will keep the cracks and crevices clean and free of any health hazard, which could be dangerous to your family.
Keeping things as clean, healthy and fresh as possible is where Essex County Power Wash comes in. Our professional power washing capabilities are second to none. We will provide you with a competitive estimate, show up on time, complete the job and leave you property as if we had never been there… except, of course that your house, deck, sidewalk, fence and driveway will look as good as they did the day they were created.
Contact Essex County Power Wash & Painting today so we can give you total piece of mind.
My house was really looking beat up, not because it was run down… just dirty. The weather in New Jersey really taxes your house, driveway and everything else that is in the elements. I found out about Essex County Power Wash and contacted them to wash pretty much everything. Now, my entire situation looks like it came out of a magazine.
Allan, Glen Ridge, NJ