Power or pressure washing is a key step to keeping your home looking beautiful and making sure that residents stay healthy. Power washing removes mold and mildew, insects, and discourages rodents. Any of these elements can make your home less healthy for those who live there, decrease the value of your home, and make you less happy to arrive home after a long day. Your home should be a refuge from the world, and regular power washing can help it be exactly that.
The process of power washing is actually quite simple and nontoxic. Water is pressurized by a pump, which then shoots water out of a hose at 100 to 200 times the pressure of the air around us. Pressure washing equipment has been measured at between 1500 to 3000 PSI. Power washing is particular helpful in areas where you're struggling to remove stuck on grime. When soaps and elbow grease just aren't doing the job, power washing can be the right solution.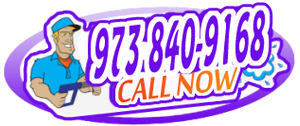 Some companies do rent pressure washers to homeowners, but if you haven't used a power washer before, you could do damage to your home or property. We know how to make sure that your home stays safe inside while we clean the outside. Let the professionals take care of the work while you sit back and relax.
In Essex County, New Jersey, some of the main offenders to your home and your outdoor furnishings are tree sap and insects. The high, humid temperatures in the area also make an ideal home for mold and mildew. All of these materials can, over time, degrade the materials of your home, your deck, and your outdoor furniture. By regularly power washing your Montclair home, you can preserve the beauty and value of your home.
At Essex County Power Washing, we serve communities throughout the county, including Montclair. We work with customers to find the right solutions for their homes, decks, and exteriors. Contact us today with any questions about our services or what areas we work in.