Residential Power Washing NJ
For many New Jersey home owners, the inside of the house is their priority. They focus on redoing rooms, updating appliances, and making sure that everything stays neat and tidy. They may unfortunately neglect the exterior of their home. Between natural debris like tree sap, UV rays, and wind damage, and manmade pollutants like acid rain, car exhaust and even barbeque smoke, the exterior of homes can start to look dingy and unattractive. By using power washing in Essex County, families have the opportunity to increase both the value and appearance of their home. At Essex County Power Wash, we can make sure the job is done quickly, safely, and to your satisfaction.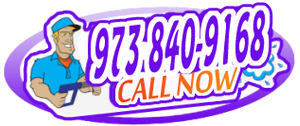 Power washing provides many values to home owners beyond the immediate improvement in the attractiveness of their home. Over time, allowing mold and mildew to accumulate on the outside of the house can begin to cause problems for those living inside. Mold, mildew, insects, and rodents can all use flaws in the exterior of the home to make their way into the home's walls and living areas. By maintaining the home's outside with pressure washing and power washing, homes stay healthier.
Whether you want to maintain your home's value, return it to its original, beautiful glory, or just get rid of the cobwebs and other signs of insects that often accumulate around the eaves and windows, pressure washing in Essex County helps keep your home in exceptional shape. At Essex County Power Wash, we know how to use our power washing equipment to ensure that your home is just as gorgeous as the day you bought it. Avoid spending a lot of elbow grease, time, and expense by investing in regular power washing in Essex County.
For the best pressure washing in New Jersey, using a high powered clean spray, visit Essex County Power Wash. As the best power washers in Essex County, we will make sure to find all the ways to make your home absolutely beautiful again. Contact us today to learn more about how this service can benefit your home, and get a free quote on power washing your Essex County home.