The town of Livingston in Essex County, NJ is a lovely, picturesque community with many "mom & pop" shops and businesses. It's truly a great place to raise a family.
The New Jersey weather can be extreme, to put it mildly. The temperature can range from below zero in January and February, to over 100 in July and August. In the spring and fall there can be temperature swings of 40 degrees from one day to the next. Throw in the snow, rain, sun and wind and it's amazing your house, deck, driveway and sidewalks don't need replacing every year. Inside we have complete climate control. Outside our homes are the mercy of the elements.
The easiest, most cost effective way to maintain each of these things, is to keep them clean. However, a bucket of soap and water, and a scrub brush are just not going to get the job done. To get into the cracks ans divots of the wood, vinyl, stone, brick and concrete you need a professional tool, with a professional operator.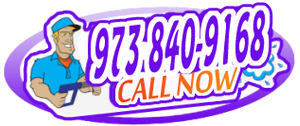 Essex County Power Washing can provide that professionalism to you at a reasonable cost, while delivering a much more effective result. Your home will shine and sparkle as if it were just sided. Your desk will look as if it were built yesterday. The color will be brought back to your pavers and asphalt as if they were only laid yesterday.
Power Washing will actually increase the value of your home. People will place a higher value on something if it's clean and fresh, even if it's exactly the same thing.
Contact Essex County Power Wash to see what we can do to improve the value of your property.
I contacted Essex County Power Wash about cleaning my deck. It had not been cleaned in years and looked terrible. The owner, Jim, came out to take a look at the job and give me a price. We set a date, and the job was completed exactly when he said it would be and for the agreed upon price. I'm looking at my house and thinking it's time for another call to Jim.
Daniel, Livingston, NJ